What You Should know about Invisalign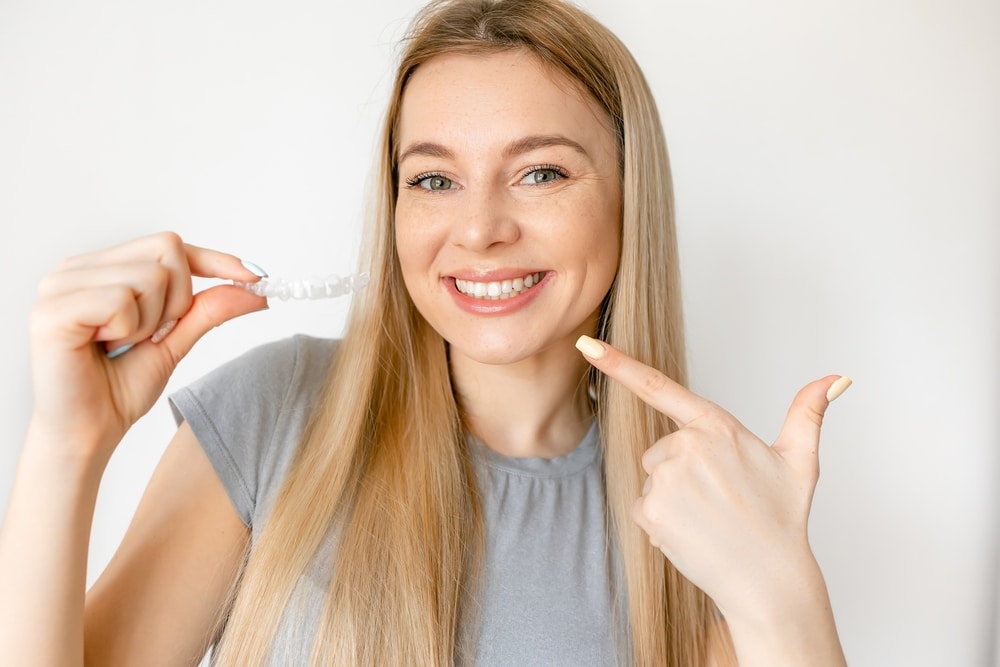 Schedule an appointment today, and experience the Main Street Dental difference. We pride ourselves on beautiful results and providing the best care possible. With years of experience under our belts, you can trust that your smile is in good hands with dentists Dr. Michael O'Neill and Dr. Emily Spetka. We want nothing more than for you to sit back, relax, and enjoy your visits with us! And our services include Invisalign in North Baltimore, OH. 
Come in and see how Main Street Dental can help you achieve a brand-new smile full of healthy, beautiful teeth.
Invisalign For a New Smile
Are you looking for a discreet, comfortable way to get the smile of your dreams? Then, Invisalign might be the perfect solution for you. We have extensive experience with this advanced treatment option at Main Street Dental. Let's get into what it is and how it works. 
What is Invisalign? 
Invisalign is a system of clear aligners that help straighten teeth in an almost invisible manner. It's an excellent option for those who want to modify their smiles without spending months wearing traditional metal braces. You wear the aligners over your teeth like a mouthguard, and each set of aligners represents the next step in reshaping your smile. You wear one set of aligners at a time, usually for two weeks, before switching to the next set. 
How Does Invisalign Work? 
The process starts with an initial consultation with Dr. O'Neill or Dr. Spetka. Your dentist will take impressions and digital photographs of your teeth and use them to create 3D models of your mouth so they can plan out which movements need to be made to give you the desired outcome—a perfect smile! From these digital models, custom-made aligners will be created specifically for you that work together in a specific sequence to move your teeth gently into place over time.  
Benefits of Invisalign 
Besides being almost completely invisible, many advantages come along with getting Invisalign instead of traditional braces: 
Comfort

– Since they're made from smooth plastic instead of metal brackets or wires, they don't cause discomfort or irritation when worn.

Removable

– Unlike braces which dentists glue on permanently until they come off after you complete treatment, Invisalign can be removed whenever necessary (for example, when eating or brushing). 

Low Maintenance

– With regular braces, you need regular appointments with your dentist to get them tightened or adjusted; With Invisalign, you need to switch out the aligners every two weeks as instructed by your dentist.

Cost Effective

– Although costs vary, Invisalign generally tends to cost less than traditional braces.  
Invisalign in North Baltimore, OH
If you're looking for an easy way to get the straight teeth you've always wanted without wearing traditional braces, contact Main Street Dental today! We specialize in providing our patients with high-quality orthodontic treatments, such as Invisalign, tailored specifically for each individual's needs. Our experienced dentists will be happy to answer any questions about this innovative technique and help decide if it's right for you!
Experience service in a comfortable environment where we will treat you like family. You want to love your smile, and we can help you get there. We want to help you get the dental care that you need and deserve, which is why we will work with you to create a treatment plan that works for both your needs and budget. 
No one should have to go without a healthy smile – let us help make yours possible. Make sure not to miss out on this opportunity, and schedule an appointment today!