What We Offer at Main Street Dental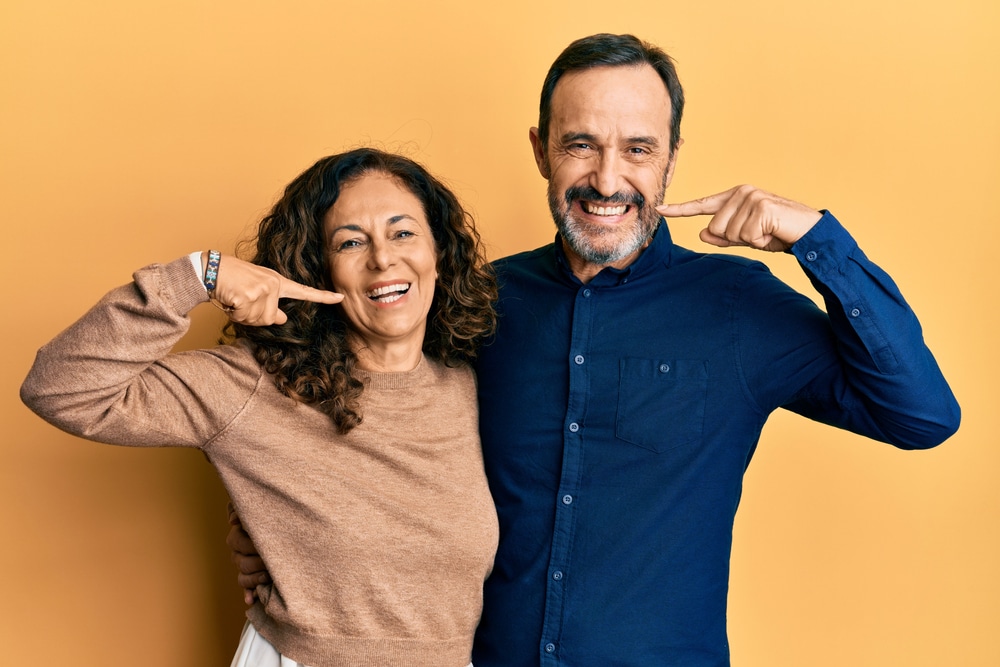 Main Street Dental is a different kind of dental practice. We believe in establishing relationships with our patients based on trust and respect. We want you to be involved in your own dental care. We are your go-to dentist in North Baltimore, OH.
Let us help you get the smile that you've always wanted! We offer a wide range of services, from periodontal therapy to cosmetic dentistry, and we use the latest technologies. Call us today to schedule an appointment!
Our Team at Main Street Dental 
The team at Main Street Dental includes Dr. Mike O'Neill and Dr. Emily Spetka, experienced and knowledgeable dentists who are dedicated to helping their patients achieve optimal oral health. Our staff is friendly and welcoming, making it easy for patients to feel comfortable throughout their visit. We strive to make sure every patient leaves feeling informed and confident about their dental care decisions.  
The Dental Treatments We Offer
At Main Street Dental, we offer many dental services to meet your needs. We have the expertise to deliver the best possible results. Our services include:
Emergency Dentistry
Nothing can be more stressful than dealing with a dental emergency. Whether you're suffering from a severe injury, an excruciating toothache, or anything in between – the pain and discomfort can be overwhelming. That's why we are here to help – offering prompt emergency dentistry services tailored to your needs. With easy access to our office, we are dedicated to helping you get through any dental crisis as quickly as possible so that you can go back to living your life without missing a beat. Don't suffer needlessly – instead, call us so we can provide the emergency care you need.
General Dentistry
General dentistry is an essential specialization that involves the prevention and diagnosis of general oral health issues. By regularly visiting us, you can help ensure that your teeth stay healthy and strong! Regular dental checkups allow us to spot potential problems early on, preventing them from becoming more significant issues down the road. And with a great selection of services like cleanings and fillings, we can help restore your mouth's health for years to come. So, remember to take care of your pearly whites by visiting your friendly general dentist – visit Main Street Dental today!
TMJ/TMD Therapy
Taking care of your jaw health is a significant part of your overall health and wellness. As your friendly neighborhood dentist, we are more than happy to chat with you about your symptoms and work with you on finding the best plan for you to help manage those symptoms so that you can get back on track quickly and comfortably! TMJ/TMD treatment can help address and relieve the underlying tension points around the temporomandibular joint and reduce pain and discomfort. Some treatments include stress-reduction counseling, physical therapy, medication, and orthotic devices.
Sedation Dentistry
If you suffer from anxiety when it comes to dental visits, sedation dentistry is a great option to make you feel relaxed throughout your procedure. This form of dentistry utilizes medications to help you remain comfortable and at ease so that the doctor can perform their work without obstructions! With this method, everyone's experience is calmer and more pleasant. We want you to feel as safe and secure as possible in our clinic, which is why we believe using sedation dentistry for specific procedures could benefit all.
We also provide cosmetic treatments such as teeth whitening and veneers so that you can have that perfect smile. 
Your Dentist in North Baltimore
At Main Street Dental, we are committed to providing outstanding customer service and high-quality treatments so you can have the beautiful smile you've always wanted! Our team of experienced and knowledgeable dentists provides all the services to meet your dental needs. We take pride in our commitment to providing excellent customer service and our patient-focused approach to treatment. 
We will work with you every step of the way so that you feel comfortable throughout your visit. Visit us today at our dentist in North Baltimore, OH, and let us help you get on your way toward a healthier mouth!